Municipal
Click any of the images to learn more about the project.
Eau Pleine Water Treatment Plant – Abbotsford, WI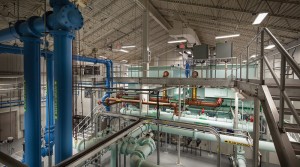 New water filtration plant south of the city of Abbotsford. Project consisted of numerous well houses piped to a common plant. Some of the wells were several miles away. The central plants primary equipment was two sand filtration units.
Chippewa Falls Waste Water Treatment Plant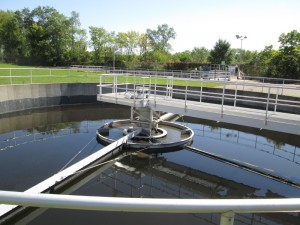 Project was replacement of three secondary clarifiers and concrete repairs to both primary and secondary units.
Marquette Waste Water Treatment Plant – Marquette, MI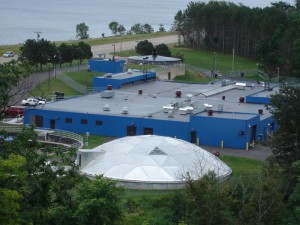 Central Wisconsin Airport
KBK has been working on projects at the Central Wisconsin airport for the last 15 years , major projects include new South Terminal Addition. West Terminal Addition and also current East Terminal Addition.
Elk Mound Schools – Elk Mound, WI
Project was a multi school project that had to be completed during the summer break. KBK preformed both the plumbing and the HVAC for the project which involved 30,000 man-hours of work and coordinated planning.
Whitewater Waste Water Treatment Plant
KBK was the prime contractor for this project. The projects major highlights were the replacement of the main lift station pumps and digester covers which required a 450 ton crane to lift.
Madeline Island Sanitary Distict Waste Water Treatment Plant
Due to logistics the project required treatment of lagoon sludge with polymers and geo tubes to dry and dewater the sludge. The material was then hauled to the main land and land applied. Project also included new aeration and new floating lagoon cover and a new fine screen building.
Other projects:
Sawyer County Jail
Lincoln County Jail – Merrill, WI
Boyd Waste Water Treatment Plant
Turtle Lake Sludge Diversions
Bessemer Waste Water Treatment Plant – Bessemer, MI
Lincoln County Government Building – Merrill, WI
Bayfield Waste Water Treatment Plant
Gogebic Airport – Ironwood, MI
Price County Garage – Phillips, WI